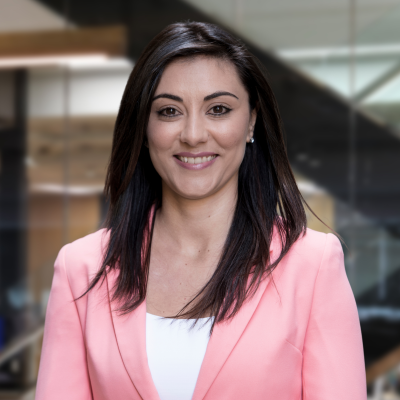 Contact
Direct +61 8 8228 1183
smercurio@cowellclarke.com.au
Back to people
Symoane Mercurio adopts a commercial and pragmatic approach on all matters to ensure she provides clear, practical and strategic advice to enable the achievement of her clients' objectives.
Symoane brings significant expertise to her advice on litigious disputes, having experience in contractual disputes, insolvency matters, general debt recovery and the implications of the Personal Property Securities Act 2009 (Cth). She also provides leasing dispute advice to large commercial and retail property owners and advice to franchisors in managing disputes with franchisees.
With litigation often being disruptive to business, Symoane is an advocate of alternative dispute resolution mechanisms and is an accredited mediator. She has been recently appointed to the Office of the Small Business Commissioner's Mediation Services Panel. Symoane also sits on the Board for Football South Australia and the Women's World Cup Legacy Committee in South Australia.
Symoane's expertise has been recognised since 2020 by her inclusion in The Best LawyersTM Australia for Alternative Dispute Resolution and Litigation Law.
Expertise:
Qualifications:
Bachelor of Laws
Bachelor of Arts
Graduate Diploma in Legal Practice
Accredited Mediator
Diploma of Management
Affiliations:
Football SA (Board Member)
JusticeNet SA
Law Society of South Australia
Office of the Small Business Commissioner's Mediation Services Panel (Panel Member)
Resolution Institute
Women on Boards
Women's Insolvency Network of South Australia (WinSA)
Women's World Cup Legacy Committee in South Australia